Battery change on INOX 200, 200-3, Impact 200-3
Are you looking for this guide in French?
Locate the 3 screws at each side. Turn each screw 1 round anti clockwise. Remove 2 screws holding the cover to the handle. Slide the cover backwards. There are 2 or 4 batteries.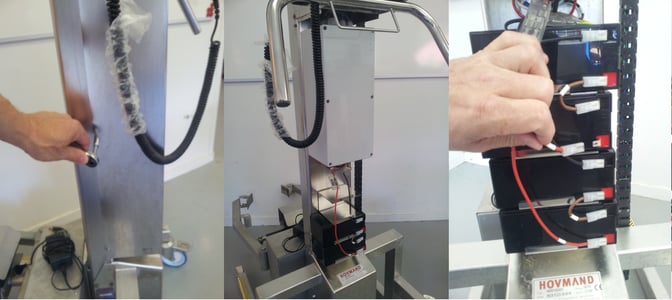 Note the position of the wires. Disconnect wires and replace batteries.
Use only VRLA batteries 12V 9 AH. ALWAYS CHANGE ALL BATTERIES even some of them seems good.
Rewieved 1/2-2022 MH