How to adjust the cam belt tension
Are you looking for this guide in French?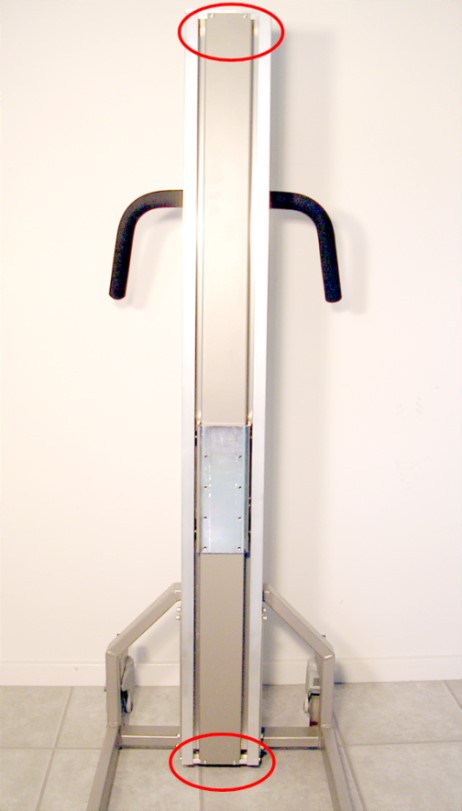 The cam belt moves the sledge on which the tool is mounted. The cam belt should regularly be inspected for wear and tear. The steel reinforcement of the cam belt secures against breakage, but wear and tear of the plastic part may cause unstable lifting or crackling noises.
Remove the front plate. Screws M4x8 Torx 20.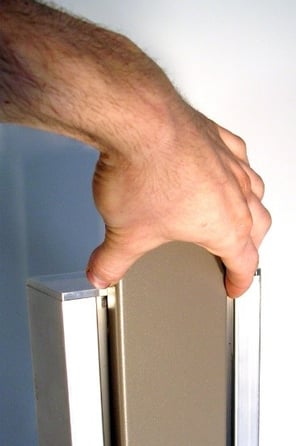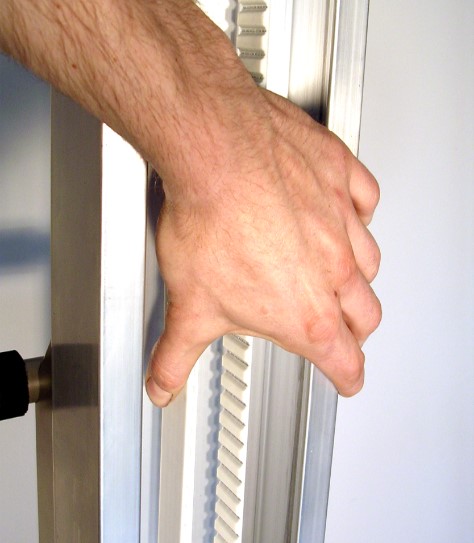 The belt should have a springy feeling and should only deflect approximately 10 mm under moderate thumb pressure. If this is not the case, the belt needs tightening as described below by use of a frequency measuring meter.
Locate the two screws on top of the mast. To tighten the toothed cam belt, turn the two screws clockwise with a 4 mm hex key. Tighten the screws the same amount and check the tension of the toothed cam belt for every time the screws are tightened a quarter turn.
In the case where the cam belt is not properly aligned, tighten the screw in the side the cam belt is drifting towards. Tighten one quarter turn at a time and run the sledge up and down intermediately to check alignment.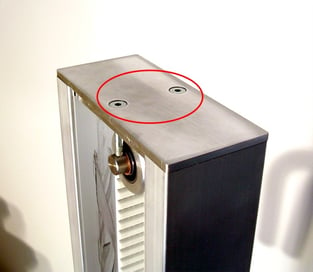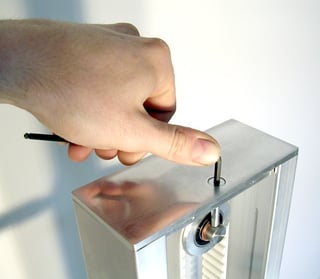 | | | | | |
| --- | --- | --- | --- | --- |
| Belt tension in Hz | S | L | M | H |
| Impact 70 | 33 | 29 | 22 | NA |
| Impact 80 | NA | 28 | 22 | NA |
| Impact 90 / 130 INOX 90 | NA | 30 | 25 | 19 |
| Impact 200 / INOX 200 | NA | 33 | 30 | 21 |
| E300R | NA | NA | 30 | 22 |