Spare part, motor, engine
Are you looking for this guide in French?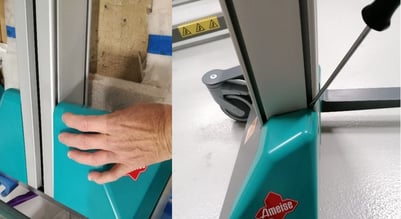 Remove the cover using a screw driver or just pulling it off by hand.

Lay the lifter down and remove the leg and lift out the battery.

Release the motor and Pull/slide it out of the drive shaft.

Note the connection of the cables on the motor and disconnect.

Take off the motor bracket and put it on the new motor. Slide the motor into the drive shaft and tighten the nut holding the bracket on to the mast.
Remount leg and cover.